Tameesha Desangles, Founder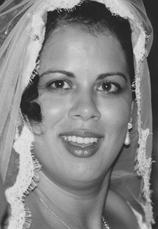 Tameesha is a dynamic internet entrepreneur with a passion for ecommerce marketing. With the launch of imageBridal.com from her home in the winter of 2011, Tameesha set the stage for iHeartCommerce to flourish. Since then, she has guided the team responsible for the company's rapid growth. iHeartCommerce presently operates a total of three online retail destinations.
Tameesha's role at iHeart includes setting and continuously refining the organization's strategic vision to deliver sustained growth and increased profitability. In order to prep each new initiative for success, Tameesha ensures the iHeart team is united in common purpose.
Prior to iHeartCommerce, Tameesha worked in the Corporate world championing the digital blueprint for world class brands within the retail, travel and the insurance industries. Having worked her way up the corporate ladder, Tameesha most recently held the position of Director of Digital Strategy and Marketing. Tameesha previously served in the U.S. Air Force.
Connect with Tameesha